Wiebke Hoogklimmer - Altistin, Produzentin und Regisseurin
Weep you no more

John Blow: "Ode on the Death of Mr. Henry Purcell"
für 2 Altstimmen, 2 Altblockflöten und Basso continuo
sowie Songs von Henry Purcell
und Instrumentalstücke seiner Zeitgenossen.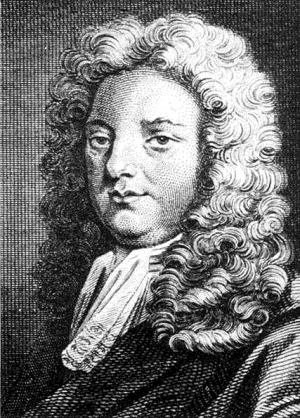 John Blow war der Lehrer von Henry Purcell, der seinen Schüler sehr protegierte, 1680 zu dessen Gunsten auf seine Organistenstelle an der Westminster Abbey verzichtete und sein inniges Verhältnis zu Purcell in dieser Ode zum Ausdruck brachte. Das Ungewöhnliche unserer Interpretation des Blow-Duetts ist das Zusammenspiel zwischen weiblicher und männlicher Altstimme, wobei die weibliche Altstimme den tiefen Part singt, die männliche den hohen. Wir haben dieses Programm u. a. im Berliner Dom aufgeführt.
PROGRAMM
| | |
| --- | --- |
| Henry Purcell | The Plaint |
| (1659-1695) | |
| | |
| --- | --- |
| Daniel Purcell | A new Sonata I+II |
| (1663?-1717) | for two flutes |
| | |
| --- | --- |
| Henry Purcell | Music for a while |
| (1659-1695) | How peacefull the days are |
| | Ah! How sweet it is to love |
| | If Music be the Food of Love |
| | |
| --- | --- |
| Daniel Purcell | Triosonate |
| (1663?-1717) | für zwei Altblockflöten und basso continuo |
Henry Purcell
The Fatal Hour
(1659-1695)
| | |
| --- | --- |
| Daniel Purcell | A new Sonata III+IV |
| (1663?-1717) | for two flutes |
| | |
| --- | --- |
| Henry Purcell | O Solitude |
| (1659-1695) | |
| | |
| --- | --- |
| William Williams | Sonata in Imitation of Birds |
| (?-1701) | for two treble recorders and continuo |
| | |
| --- | --- |
| John Blow | "Ode on the Death of Mr. Henry Purcell" |
| (1649-1708) | for two contraltos, two treble recorders |
| | and basso continuo |
Wiebke Hoogklimmer, Altistin

Dirk Klawuhn, Altist

Instrumentalisten wechselnd
| | |
| --- | --- |
| | Hier geht es weiter zu den nächsten Programmen: |