Wiebke Hoogklimmer - Contralto, Producer and Director
"Winterreise"

Song cycle by Franz Schubert (1797-1828)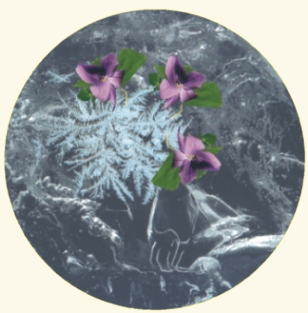 PROGRAMME
| | |
| --- | --- |
| Franz Schubert | Winterreise (Wilhelm Müller) |
| (1797-1828) | |
| | 1. Gute Nacht |
| | 2. Die Wetterfahne |
| | 3. Gefrorne Tränen |
| | 4. Erstarrung |
| | 5. Der Lindenbaum |
| | 6. Wasserflut |
| | 7. Auf dem Flusse |
| | 8. Rückblick |
| | 9. Irrlicht |
| | 10. Rast |
| | 11. Frühlingstraum |
| | 12. Einsamkeit |
| | 13. Die Post |
| | 14. Der greise Kopf |
| | 15. Die Krähe |
| | 16. Letzte Hoffnung |
| | 17. Im Dorfe |
| | 18. Der stürmische Morgen |
| | 19. Täuschung |
| | 20. Der Wegweiser |
| | 21. Das Wirtshaus |
| | 22. Mut! |
| | 23. Nebensonnen |
| | 24. Der Leiermann |
| | |
| | |
2006 the live recording of my Lieder Recital of Franz Schubert's "Winterreise" was published: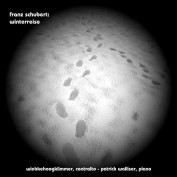 I have recorded live this "Winterreise" with Sony Professional (analog) on 1th March 2002 in Berlin - (Wiebke Hoogklimmer, Contralto - Patrick Walliser, Piano). In 2006 I have digitized this recording and now you can order my CD for the nominal fee of 15,- EURO plus postage + packing:
cd@wiebkehoogklimmer.de
.
You can read the story of this CD here
.
You can download the MP3's on itunes:

Wiebke Hoogklimmer, Contralto

Patrick Walliser, Piano
| | |
| --- | --- |
| | Click here for the next programmes: |